Top Management
---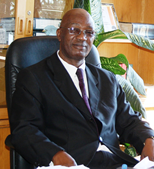 Director General
Dr. Edgar S. Makande
Dr. Edgar S. Makande is the Director General of ZIPAM responsible for the training and business development functions. Prior to this assignment he worked as an independent business consultant for several years in both the private and public sector domains. His portfolio included strategy development facilitation, training and Human Resources consultancy.
Prior to this, he has served as an executive manager in several organizations including Fidelity Printers and Refiners (Reserve Bank subsidiary). He has also worked as a senior consultant (Training and Development) with Best Practices (Pvt) (Ltd).
Dr Makande has wide experience in business education. He was a full time lecturer in the Graduate School of Business of the National University of Science and Technology where he taught Human Resources Management, Operations and strategic management to Executive MBA students. He has been a visiting part time lecturer to several business schools in the region.
He gained his operational, management, leadership experience over a period of eighteen years in a state corporation where he rose from a chemist to General Manager and Chief Executive Officer. He is travelled and has published several business and technical papers. He holds a BSc degree in Physics and Chemistry from the University of Zimbabwe, a masters and doctoral degrees in business administration. He currently sits on one board.
---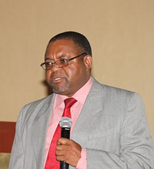 Senior Consultant
Mr. Andrew Muzondiwa Marisa
Andrew Muzondiwa Marisa (MSc. Strat. Mgt., MBA, EDP, HND Accountancy, MIPMZ). Andrew, currently studying for the Doctor of Business Administration degree with Binary University of Malaysia, has, over the past 31 years, accumulated extensive experience in capacity building and organisational development in the public sector
Andrew worked for the Zimbabwe Revenue Authority (ZIMRA) since its inception in September 2001 until he left in February 2011 to expand his experience to other sectors and contribute to the development of Zimbabwe in different ways. Prior to September 2001, he was with the Department of Taxes, from 1987. He worked in various capacities, rising through the ranks until he attained the position of Head, Human Resources Development, a senior management position. He frequently acted in the position of Commissioner, Human Resources and Administration. Andrew served as the Head of the Regional Training Centre for the World Customs Organisation, East and Southern Africa Region from 2006 to 2011, tasked with capacitating Managers in Revenue Authorities across the 22 member states region. He joined ZIPAM first as a part time Consultant in 2011 before he was engaged on a full time basis in February 2012.He acted as the Deputy Director-General from March 2015 to January 2017, before reverting back to his consultancy duties as a Senior Consultant. He is a champion of management development at all levels, and is highly skilled in strategic planning and management, Strategic Human Resource Development and Management, Leadership and Organisational Development. Andrew is the key expert of the Results Based Management system at ZIPAM.
---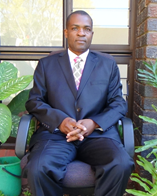 Centre Manager
Mr Cassim Patel
Cassim Patel is the Center & Hospitality Services Manager at the Institute since 2006. He holds the following qualifications: Master of Business Administration in Public management; Postgraduate Diploma in Public Management; Institutional Domestic Supervisors' Diploma; Hotel and Catering Management Diploma; and the LCCI Diploma in Marketing and Sales.
He has over 25 years of experience in Institutional Hospitality in various capacities .Over the years he has gained invaluable experience by working for a wide range of Organizations that include ,Ministry of Health ,Zimbabwe Alloys limited, ZBC ,Management Training Bureau, Servco, and Baines Avenue Clinic.